Before Mr. C went to Australia him and Mr. J started playing Ultimate.  It is a fun fast paced game that Mr. C, especially, enjoys.  So when he got back he started playing again.
Did you know there are actually leagues for this?  I didn't.  Right now it is not league play but just a bunch of pick up games on Sunday afternoons.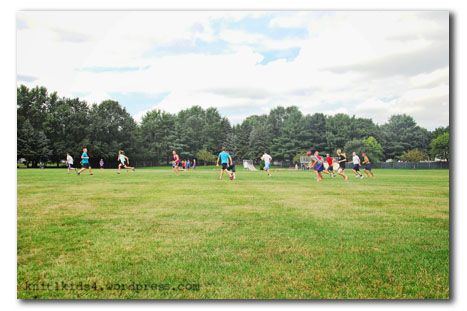 Great group of ladies and gents that come out.  The splint into dark colored shirts versus light colored shirts and get playing.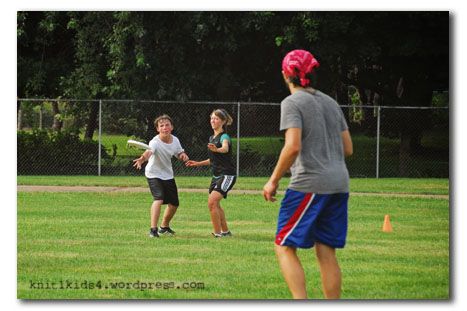 Rich and I went to watch last week and figured out a few of the rules.  It is interesting to watch and the boys are exhausted after a few games!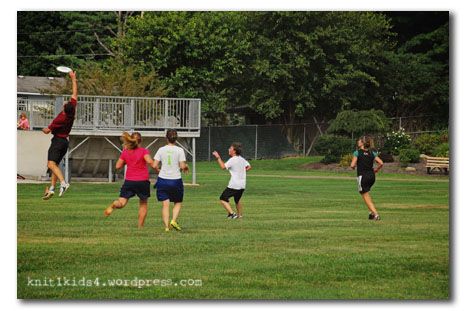 Some of the players actually play barefoot!  I think that is crazy since they are playing in the grass and some of the players wear soccer cleats.