Tracy got my family hooked on this game.  Fast and easy for the wide variety of ages we have in the house.  We laugh and encourage others to "keep rolling"… great game.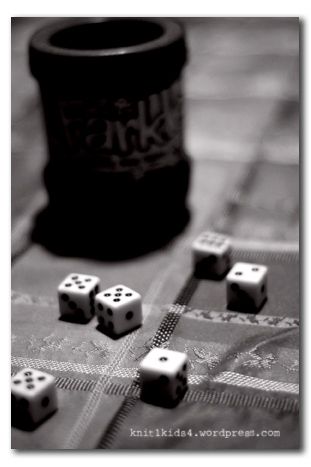 Ms. S always wants to keep rolling…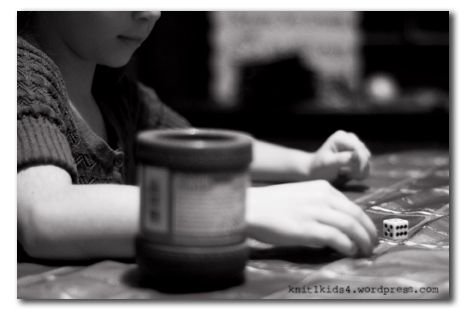 But make sure you have a one or five in your roll otherwise….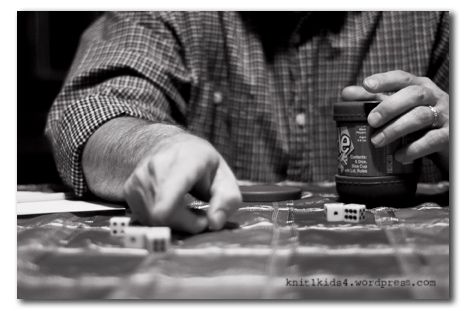 Everyone will yell "FARKLE!" and you will loose all your points!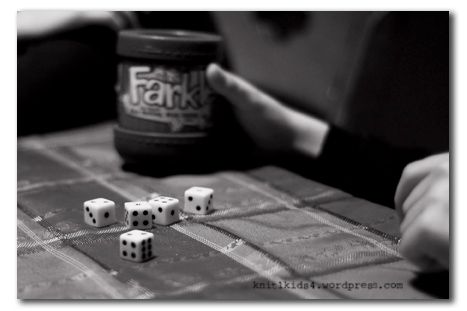 What are your families favorite games to play?