What's Knitting
January 9, 2013
I forgot to show you last week a hat that I made for myself.  I love the pattern and all the colors I used.  It is meant to be a bit big, but I might have made it a little too wide at the brim.  It works for me though. The pattern can be found on Ravelry called Slouchy Babe.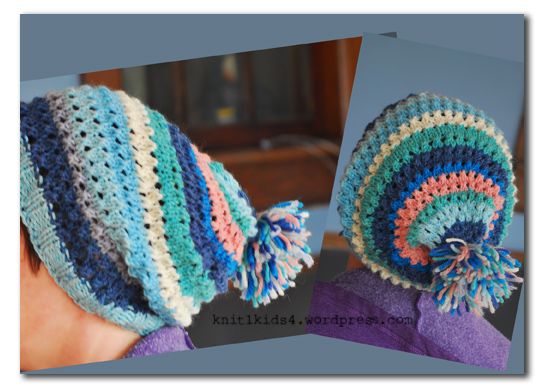 I am also working on a blanket for Ms. A this week.  She wanted one for her bed.  I roamed the store looking for yarn and found a cute pattern in a book.  It was easy enough to remember so I didn't buy the book.  The pattern works in a long log pattern of sorts.
I think in the end I'll have to modify the pattern so that it will fit her bed, but I love the way it is looking and she loves how soft it is!